February 28, 2017
Interview with Maison Privée's barber Kevin Gascon
1. How old are you ?
2. Is barbering something you wish to do for the rest of your life ?
I don't know if its something id want to do for the rest of my life but it is most certainly something i enjoy doing!
3. The ultimate spot to bring a date in Montreal ?
To eat i would say Jardin Nelson and i would walk around Old Port, Mont-Royal or Parc de la Cité-du-Havre.
4. Are you more Coffee or Energy Drink ?
5. Whats your favourite hairstyle ?
My favortie haircut to do on clients is for sure a blurry skin fade high top! And my favorite hairstyle on myself is a blowout.
6. Do you prefer watching the winter or summer olympics ?
7. What do you like most about being a barber ?
It doesnt feel like a job to me, it feels more like chilling with friends while you cut their hair. You meet so much people and you see them so often that those customers/clients turn into friends.
8. When did you start cutting hair ?
When i was 16 years old. 6 years approximately.
9. Who's your woman crush ?
10. What's your favourite album to cut hair to ?
Kanye West - The College Dropout
11. Did you learn how to cut in school or by apprenticing ?
‍My dad thought me how to cut hair. He thought me the basics and soon after started experimenting with other styles by watching videos.
12. Do you prefer sports cars or SUVs?
13. Do you do any sports ?
Basketball, Ultimate Frisbee, Flag Football, Cross-Country.
14. Name one rapper you cant stand.
15. What do you like about working at Maison Privee
That they work really hard to help promote you as much as possible, and i love how close the owners are to the staff and how they are open to anything. Were one big Barber Family.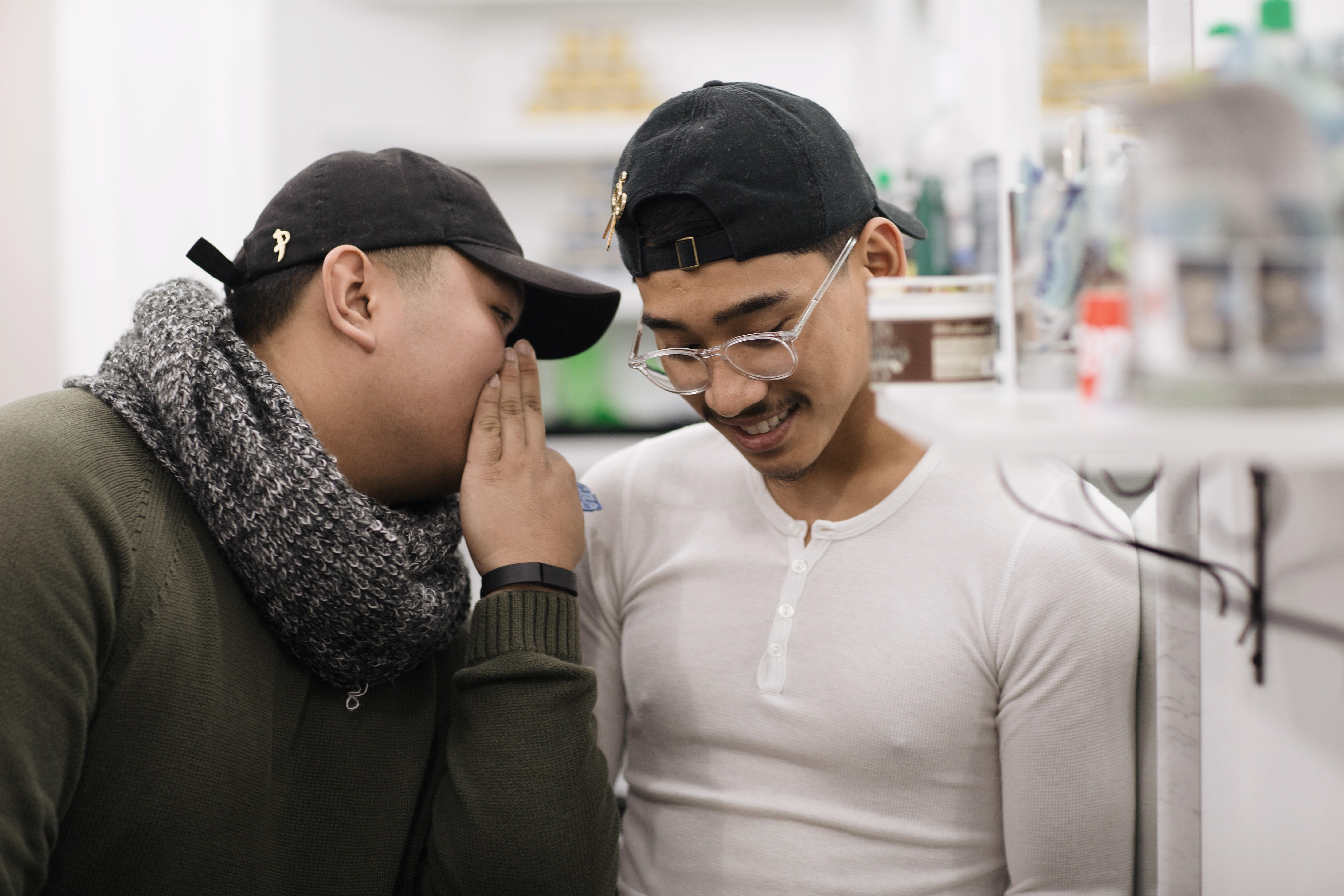 ‍